The Marriage Course
January 9th - February 13th, 2018
$0 - $25
Date: Tuesdays January 9 - February 13
Time: 6:30pm - 8pm.
Registration: $50 /couple (course materials and desserts for each night).
Childcare: $10 per family /night (limited space available. Payment can be received each night at check in)
The Marriage Course is a series of six sessions, designed to help couples invest in their relationship and build a strong marriage.
On The Marriage Course you are seated at your own table for two. Every session will include: snacks, desserts, hot drinks, a practical talk and a time for private discussion between you and your partner.
The six sessions will focus on:
understanding each other's needs
listening and communicating effectively
developing methods to resolve conflict and disagreements
learning how to apologise and forgive as a couple
discovering the impact of your family on your relationship
learning your partner's love language and how to love them well
What To Expect
On The Marriage Course you are seated at your own table for two. Each course is unique, but usually every session will include: food, a practical talk and a time for private discussion between you and your partner.
You never share anything about your relationship with anyone other than your partner. Background music ensures that you can chat in complete privacy.
Please contact Pastor Matt Jaggers for questions or sponsorship at mattj@elimchurch.ca
Esther - Beth Moore
January 11th - March 29th, 2018
$0 - $20
Join Beth in an in-depth and very personal examination of this great story of threat and deliverance. She peels back the layers of history and shows how very contemporary and applicable the story of Esther is to our lives. If you've ever felt inadequate, threatened or pushed into situations that seemed overpowering, this is the study for you. Just as it was tough being a woman in Esther's day, it's tough today. This portion of God's Word contains treasures to aid us in our hurried, harried, and pressured lives.
Leader: Tanya Weibe
Discerning the Voice of God - Priscilla Shirer
January 14th - February 25th, 2018
$0 - $20
Priscilla Shirer explores a more intimate relationship with God, one that can make hearing Him (His heart, His will and His voice) an ongoing experience. Discover how you can listen with greater confidence, clarity and discernment. This study will prepare you to continually and expectantly hear from God.
Standard Registration includes workbook
Leader: Shelley Kent
Fervent - Priscilla Shirer
January 26th - February 23rd, 2018
$0 - $20
You have an enemy...and he's dead set on destroying all you hold dear and keeping you from experiencing abundant life in Christ. What's more, his approach to disrupting your life and discrediting your faith isn't general or generic, not a one-size-fits-all. It's specific, personalized, and targeted. Each chapter will guide you in crafting prayer strategies that hit the enemy where it hurts, letting him know you're on to him and you won't back down. Because with every new strategy you build, you're turning the fiercest battles of life into precise strikes against him and his handiwork, each one infused with the power of God's Spirit.
Leader: Betty Mutwiri;
Co-Leader: Josephine Nsimire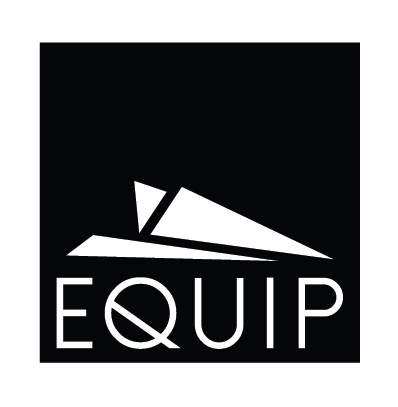 Equip: YA Conference
February 2nd - February 3rd, 2018
$20
We are constantly bombarded with information. Some is helpful, some isn't. The purpose of our Elim YA Equip conference is to provide wisdom that will practically help you to live life more fully and freely in Jesus.
The conference will consist of nine different speakers who will do breakout sessions throughout the weekend. Below you will find the speaker bios and more specific information about each breakout session.
We hope to see you there!
Breakout Sessions
1) Digital Literacy: Kehan Fu
Kehan's work at Vendasta has given him a passion for technology! But more importantly, his diverse experience working and volunteering in different organizations - including the GenNext Intiative with United Way, the U of S Students Union, and the Saskatchewan Debate Community - has helped him appreciate the struggles many people and organizations face as we adjust to an increasingly digital world.
In this session, he will share tools and techniques to help you improve your productivity and to better understand the technology you use. Prepare to open a monitor, open your mind, and open the discussion of digital opportunities!
2) Emotional Healthy Spirituality: Matt Jaggers
Matt is brand new to Saskatchewan and oversees the Next Gen Team at Elim Church.  He has worked with youth and young adults for 18 years and has aspires to see people grow in their God given gifts and abilities.  He loves to encourage others to be growing in their understanding of spiritual health.  
Emotionally Healthy Spirituality affects every aspect of our lives, helping us to make intentional decisions, see with fresh perspective and grow through transformation.
3) Cultural Sensitivity When Sharing Your Faith: Ralph Peters
Ralph Peters is the Community Engagement and Missions Pastor at Elim Church where he has served for the past 2.5 years. He has been married to his wife Carrie for over 40 years. They have 4 married children and 8 grandchildren. Their work in the Mission of God has taken them to close to 60 nations, representing at least 150 different cultures. Ralph loves to share the Good News with people of all cultures.
In his session, Ralph will talk about the importance of understanding the culture of those you are trying to reach with the Good News of Jesus, and being sensitive to them in order to be effective when sharing your faith. He will welcome dialogue in his session.
4) God and Science - Where the Conflict Really Lies: Ken Wiebe
Ken is the director of the Reasonable Faith chapter in Saskatoon.  He has a Certificate of Christian Apologetics from Biola University in Southern California and most of his work these days is centered on this topic.  He is frequently on the U of S campus in cooperation with Power to Change ministries.  He has been involved as a layperson in Christian education in various churches for the last thirty years.  His mission is to work in God's kingdom by equipping this generation to defend their faith in a reasonable and respectful manner.
5) Digging into Scripture: Josh Singh
Josh is the discipleship pastor at Elim Church. He's been married  to his wife Carrie for 13 years and is the dad to three amazing kids. In this session, Josh will show you how to engage with scripture more effectively, giving you the tools to dig deeper into God's Word.
6) Financial Literacy: Kevin Doell
Kevin Doell is a trusted Financial Advisor in Saskatoon who has a passion to see people realize their destinies by having a strong financial foundation in place. After being a Pastor for 20 years, Kevin has been in the Financial Counseling Industry for 8 years and advises clients wherever they are in their financial journey.
In this session, Kevin will be talking about the Four Pillars of Financial Planning that build a strong financial foundation that can give people confidence in fulfilling their financial goals now and into the future. Kevin has a passion to talk to Young Adults about these Pillars so that they can get started early on laying the proper financial foundation in their formative years of life.
7) Dealing with Depression and Anxiety: Stephanie Danger
Stephanie Danger is the assistant executive director and counsellor at Christian Counselling Services, and holds a Master's Degree in School and Counselling Psychology. Stephanie specializes in the areas of anxiety, depression, stress, self-worth, life transitions, chronic illness, and healthy relationships.
Stephanie's break out session will equip young adults with the knowledge they need to recognize and understand anxiety and depression; and the tools needed to cope, recover and create a foundation of wellness for the future.
8) Motives: Greg and Chantel
Greg and Chantel are passionate to see people step into their God-given gifting and live the life that they were designed to live. Their session will share practical wisdom to align your motives with God's and move into your God give purpose.
9) Prayer: Colleen Guskjolen
Colleen pastors at Elim Church in the role of Pastoral Care. She has shared 36 years of ministry with her husband, James. Together they have ministered in many roles, including mission work with PAOC in Latin America and the Caribbean. Colleen will be speaking to the myths of prayer and praying beyond your limits.
Schedule
Friday, February 2
6:30 PM - Registration and welcome
7:00 PM - Worship and prayer
7:45 PM - Session 1 (Breakout 1,2,3)
9:00 PM - Snack
Saturday, February 3
10:00 AM - Welcome and worship
10:30 AM - Session 2 (Breakout 4,5,6)
11:45 AM - Lunch
12:30 PM - Session 3 (Breakout 7,8,9)
1:45 PM - Worship and response time
2:30 PM - End of day
Elijah House- Healing Shame Seminar
February 7th - March 21st, 2018
$85
Marriage Seminar
February 9th - February 10th, 2018
$10
The Marriage Seminar will be presenting the Love & Respect material. Couples will learn how to resolve conflict, dealing with the negative reactions (the crazy cycle). They will also learn how to motivate each other by meeting each other's need (the energizing cycle). Even those who feel hopeless in their relationships will gain understanding on how to handle an indifferent or unresponsive partner (the rewarded cycle). Each cycle centers on two concepts: love and respect. These two words surface in social research and the Bible (Ephesians 5:33) as the two key ingredients for a successful marriage.
There are limited registrations and child care available.
Sponsorships are available.
Cost: $20 /couple
Child care: $10 /per child
Schedule:
Friday, February 9
6:30pm Sign in and child care check in
6:45pm Session 1
7:50pm Break
8:00pm Session 2
9:00pm Close
Saturday, February 10
8:45am Child Care Check in
9:00am Session 3
10:15am Break
10:30am Session 4
12:00pm Close